About
St. John's Preschool
St. John's Preschool has been serving the community since 1967.  St. John's is tucked in the South Bay Area of El Segundo, California, just minutes from the Los Angeles International Airport and the 105 and 405 Freeways.
St. John's Preschool strives to create a warm, and loving community where the children, through active involvement with the physical environment, learn to be self sufficient, solve problems, interact with peers in positive ways, and generally grow in all areas of development.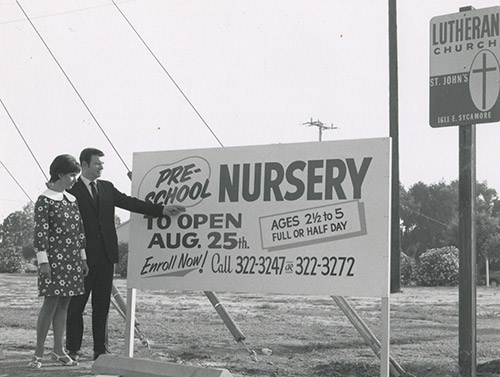 Just before the school's opening in 1967.
Meet our Director Josie Meade
Josie Meade joined the St. John's Family in Spring of 2017.  Ms. Josie has been working in the field of Early Childhood Education for over 30 years.  She currently holds a Site Supervisor Permit through the California Commission on Teacher Credentialing.  In her spare time, Ms. Josie enjoys getting outdoors, running, hiking, and yoga.
Our teaching staff consists of Christ-centered, mature adults who have been trained in Early Childhood Education and Child Development as outlined in Title 22.  They possess a full awareness of the needs of the young child, and exhibit positive behavioral standards and ethics based on the Word of God.  As required by law each staff member has cleared a complete background check and  is fully certified in First Aid and C.P.R. 
Our staff participates in professional growth opportunities including workshops, conferences and college courses in Early Childhood Education.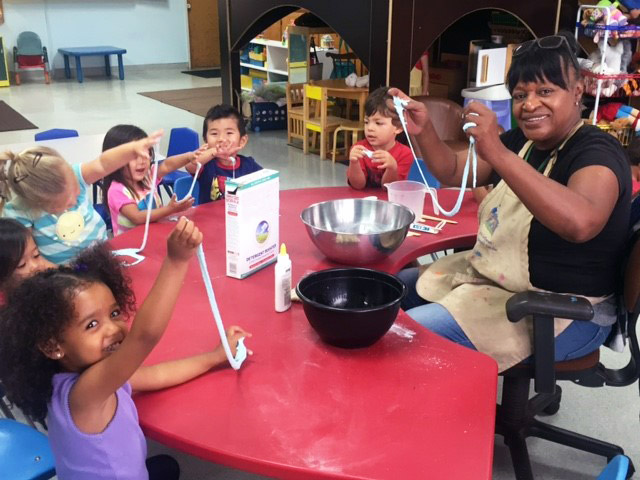 St. John's provides programs for children between the ages of 2 years and 5 years old who demonstrate they are mentally, physically, and emotionally able to benefit from our program. Our school is open to all who desire a Christian preschool education for their children.
St. John's Preschool provides equal services and treatment for all children without regard to race, religion, or nation of origin.  St. John's is a Lutheran Christian school and our teachings reflect those beliefs.